Apostle's Charges
Brevity of Life and Accomplishing of the God-given Tasks: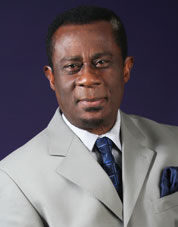 To be conscious of the brevity of life is a wisdom that we need to ask from God. David asked God for it. He prayed, "Lord make me to know mine end, and the measure of my days, what it is."(Psalms 39:4). So necessary is this that he prayed God to grant everyone, all of us this wisdom, "So teach us to number our days that we may apply our hearts to wisdom." (Psalms 90:12)
Applying our hearts unto wisdom is what his son, Solomon interpreted as "Time–consciousness" when he wrote, "To everything there is a season, and time for every purpose under the heaven." (Ecclesiastes 3:1). "Applying our hearts unto wisdom" as children of God means, to know the purpose of our callings, and a determination to accomplish or fulfil that purpose or task within the time frame of our life.
Secondly, "Applying our hearts unto wisdom" is to know that time lost is an opportunity lost! When we procrastinate, we also lose the opportunity to accomplish the task or goal for that time. When procrastination becomes a habit, we will accomplish nothing tangible in the direction of God's call on our lives, to the end of our days. The end soon catches up with us and we are frustrated. We die unfulfilled: an offense to God. David put it this way, "For all our days are passed away in thy wrath: we spend our years as a tale that is told… for it is soon cut off and we fly away. "(Psalms 90:9-10).
Beloved, if God is the one who called you, there is a God-given task for you to accomplish in that call, and that task is time–bound. I urge you, work daily with the twin words "TASK AND TIME" always in your sub -consciousness. No longer postpone today's task to tomorrow. The GEWC vision must be fulfilled!
A New Year Message:- Forget Not His Benefits
I have three Scriptural passages to share with you this beginning of year.
The first is Psalm 68:19-20: "Blessed be the Lord who daily loadeth us with benefits even the God of our salvation".
"Load" speaks of quantity; it speaks of filling; it speaks of packing; it speaks of heaping; it speaks of oppression with something heavy; it means to encumber.
Loading can be positive or negative. For instance, a man can be loaded or encumbered or oppressed with something heavy, something laborious, something disheartening. He can also be weighed down with frustration and grief. When this happens, we can say that the 'loading' is negative.
On the other hand, "benefit" means, "Something that is good, a good deed. It means an act of kindness". In Psalm 103:2 David reminds his soul to bless the Lord. He wrote: "Bless the Lord, O my soul," Why? Because of benefits – "and forget not all His benefits." He is saying, "Don't forget God's benefits, bless His Holy Name."
He now proceeds from verse three through to verse five to name some of the benefits God gives us:
"Who forgiveth all thine iniquities"
There is no day you and I do not offend God even as Christians, but He forgives us on daily basis. That is why HE does not mark our iniquities so we are not dead though we deserve to die;"If thou, LORD, shouldest mark iniquities, O Lord, who shall stand?" (Psalm 103:3)
"Who healeth all thy diseases"
This year, God will not only forgive our sins, He will heal all our diseases, AMEN!
"Who redeemeth thy life from destruction" either by accident, poison or other diabolical means; delivering and protecting us (His children) from destruction.
"Who crowneth thee with loving kindness and tender mercies".
"Who satisfieth thy mouth with good things; so that thy youth is renewed like the eagles" (Psalm 103:5). He satisfies your mouth with good things so that you are renewed in energy and youthfulness all the time.
I would like to go a little deeper and mention some of the blessings that He loads us with:
I will begin with passing of urine easily and painlessly, what we usually take for granted. Until you are not able to pass urine you will not know that passing urine normally is something to thank God for. It is one of the daily blessings that He loads us with. When we are not able to urinate for one day, we become restless; we begin to question whether all is well. If by the second day there is still no urine we begin to ask, "Do you have any doctor that can cure my inability to pass urine?" "Is there any doctor that can cure urination?" Oh yes! There are doctors that specialize in that. So they rush you to the hospital, put a tube in you and suck out the urine and do one or two things to keep you at peace. It is only then you will appreciate that urinating freely is a benefit and something to thank God for. Until that happens to you, you will never see it as a blessing! This year, we shall urinate freely, normally, and that shall be every day.
I have mentioned urine, now I would like to talk about toilet. Another blessing given us and promised to be given to us is having normal bowel motions. I am not talking about God giving you limousine, or saying that He will give you a house, or a job this year. These are the things "those people" will tell you that are only benefits. I am telling you the things that you never thought about.
Until I underwent a pile (haemorrhoid) operation, I never knew what pain was, I never knew that going to toilet freely is a privilege. I was longing to pass stool but it was not forthcoming; my tummy was making noise, but it wouldn't "engage". When I tried to pass stool, Oh, the pain! I never saw any thing like that all my life! I was crying like a woman in labour. Doctors had to give me something for me to pass stool. All my life I had been passing stool freely without giving a thought to it. I had taken it for granted. Now I found myself seeking for medical help to pass stool. After this experience, I now know how to thank God when I go to toilet and there is no pain, it is some thing you have to bless God for. God will give you free toileting this year in Jesus Name, Amen!
Sleep is another thing we take for granted but until you lose sleep, you will not know the value of sleep. You find yourself tossing on your bed from right to left, moving up and down searching for how to sleep at night and end up with sleeping tablet, or injection. Michael Jackson died looking for sleep. He called his doctor, "Please I want to sleep, give me injection to sleep, if I don't sleep, I will fail in the coming programme." The poor doctor gave him injection called propofol to sleep. I have never heard of that name before but it was such a powerful injection that Michael Jackson went to sleep and he is still sleeping – he never woke up on this side of life again. And this is what you and I take for granted, you go to sleep and you "snore," and wake up and you don't have any cause to say, "God, thank You". This year, you will sleep well and you will have all cause to say, "Blessed be Thy name for sweet sleep." David appreciated God for sleep:
"I laid me down and slept; I awaked; for the LORD sustained me." (Psalm 3:5)
"I will both lay me down in peace, and sleep: for thou, LORD, only makest me dwell in safety." (Psalm 4:8)
"It is vain for you to rise up early, to sit up late, to eat the bread of sorrows: for so he giveth his beloved sleep" (Psalm 127:2).
What about eating? When I was in high school in Government College Umuahia, we used to say this prayer before eating: "Some have food but they cannot eat, some can eat but they have no food. We have food and we can eat. Glory be to Thee Oh Lord." Yes! It is better you can eat and you have no food than you have food and you cannot eat. Until you know that it is not an easy thing to eat – when food (sumptuous and good aroma) is before you, but you cannot put it down your throat, it cannot enter into your belly; you just sit there staring at it with your eyes, you will not appreciate what having an appetite is. Beloved, it is a benefit. This year, God will give you appetite and you will eat well, AMEN.
What about breathing freely, this air that we take in and breathe out? Until something hooks you in your lungs, until they bring oxygen mask and put into your nose, you will not appreciate that this air we take in every minute and everyday of our lives, is something we have to thank God for. I want you to know that breathing in and out freely is a benefit, Amen! Bless the name of the Lord for the benefit of breathing. This year, you will breathe well, you will not struggle with your breathing. AMEN.
Salvation is also promised – "Blessed be the Lord,… even the God of our salvation. He that is our God, is the God of salvation; and unto God the Lord belong the issues of death" (Psalms 68:20). He has promised us salvation this year, "Who forgiveth all thine iniquities" This year, may your unconverted husband, unconverted wife be converted. Let all those unconverted children of yours be converted, let your sisters and brothers and unconverted family and your friends be converted.
The quoted verse says, "unto God the Lord belong the issues of death." God promises us protection, He promises us safety. He only decides who goes (dies); He only decides who stays (lives). He says that the issues of life and death are in His Hands. This year, it is one of the daily blessings God will load us with, protection, safety, and life. AMEN.
These are benefits that we take for granted. They are the things God gives us on daily basis and we never remember to say, "Thank You." We are rather looking for big things. These "small" things are more important than the big things that you are looking for. If piles are eating you up and you cannot sit down, or sit straight, when you get your big car, how will you sit in it? Thank God daily for free natural things before you ask Him for cars.And even where life's experiences are bitter, to the Christian, God's own child, the Scripture says, "We know that all things work together for good to them that love God, to them who are the called according to His purpose" (Romans 8:28).
When these happen, we say that the "loading" is positive. Benefits are what the Lord is promising us this year. So many, so weighty are the gifts of God's bounty to us that He may be truly said to "load" us with them. He pours out blessings daily upon us. He has promised to load us daily with such blessings this year. That is what the Lord has laid in my heart for you this New Year. God is faithful to His Word, faithful to His promises. He has promised to load us daily with benefits this year if we keep His Word. Load means to heap one on top of another. May the Lord heap blessings daily on each and everyone of you this year, in Jesus Name – Amen.
The second Scripture I would like to share with you this beginning of the year 2012 is 1 Thessalonians 5:16: "Rejoice evermore".
Rejoice means, "be happy" or "experience gladness". "Evermore" carries the idea of, "on every occasion", "in every set of circumstances". Rejoice everyday of this year. Rejoice throughout this 2012 no matter what happens. I want you to say, "Lord, I shall rejoice this year. I shall be happy this year". REJOICE EVERMORE in Jesus Name!
The Lord daily load blessings, heap blessings upon you, that this year you will rejoice every day of the year. In case there are some families that have problems and misunderstanding I beg you, leave that problem now and go with this message that, there will be understanding in your house; that you will rejoice in your house. I beg you, drop the sadness here. I beg you drop it here and pick up joy and move on rejoicing . That includes the family of the Church. If there are problems amongst you, drop that problem now and go rejoicing.
And my third and final Scripture is 1 Peter 1:13, "wherefore gird up the loins of your mind, be sober, and hope to the end for the grace that is to be brought unto you at the revelation of Jesus Christ"; That revelation is from the Holy Spirit and that is why our theme this year is"WHEN THE HOLY SPIRIT COMES" (John 16:13). The Bible tells us that the sons of men are waiting for the manifestation of the power of God. "For the earnest expectation of the creature waiteth for the manifestation of the sons of God"(Romans 8:19). This year, you will not wait long because God shall manifest the glory of Jesus by the power of the Holy Ghost, and it shall happen practically. The Holy Spirit will reveal Jesus and the power of Jesus in our lives in practical terms on every occasion throughout this year. You shall by the grace of God be an instrument in His hand, not only an instrument in his hand but an instrument to demonstrate the power and the resurrection of Jesus Christ in our lives.
Gird up your lions, the loins of your mind and be sober. We must be awake this year. We must arm ourselves with the Word of God because many evil preachers are coming out. More of them are going to come out. And they will come and tell you stories, flowery stories that will tantalize your mind. They will say, "It is happening there! That is where it is happening, come!" The people that were with you before and had never invited anybody to Church will now be bold to come and invite you to the new place or thing that they have discovered, Many evil preachers, the occult preachers, the pseudo Christian Churches, the synagogues of Satan, the false bishops, the false apostles and the false evangelists etc, are coming out more and more on daily basis; many more will come out this year. Be on your guard. We are told to gird up the loins of our mind and resist them.
Foundations matter. The way you begin a thing matters. Gird up your loins, be sober, and do not forget these two instructions:
FORGET NOT ALL HIS BENEFITS. As you get up in the morning, go on your knees, thank Him that He gave you sleep, that you are able to pass urine and stool everyday without having any problem.
BLESS HIS NAME. Bless Him for these things first, these are all benefits, do not forget them. They are daily blessings, before you ask anything, bless Him for the benefits first; say, "Thank You Lord" and let it be a way of life for you this year.
The Lord bless you this New Year. May the Lord be gracious unto you this New Year, may the Lord's face shine upon you this year, in Jesus Name, Amen.
"Entreat me not to leave thee, or to return from following after thee: for whether thou goest, I will go: and where thou lodgest I will lodge: thy people shall be my people, and thy God, my God" (Ruth 1:16-18).
Ruth made up her mind, and it could not be unmade. Hers was a quiet determined strength. So much of our schedule is routine. It does not require decision. We start with little expectation and return with little realized. Most of the time the mind and the will are in the neutral.
The accommodation and location were drab – a small company of three widows Naomi, Orpah and Ruth on the barren plain of Moab. Yet the moment (like this moment) was crowded with destiny!
Nothing grieves the Holy Spirit like vacillation. James declares, "He that wavereth is like the wave of the Sea driven with the wind and tossed. For let not that man think that he shall receive anything of the Lord" (James 1:6, 7).
Ruth saw beyond Naomi. On that shadowy day at boundary of Israel and Moab, a widow is filled with faith and saw herself included in the bloodline of redemption. It was faith that was strong and would not stagger. "Lord do so to me, and more also, if ought but death part thee and me" (Ruth 1:17). And this is what Christian marriage vow is all about – till death do us part. "For the woman which hath a husband is bound by the law to her husband so long as he liveth, but if the husband be dead, she is loosed from the law of her husband" (Romans 7:2).
The ability to make a decision is one of the most important elements of character one can possess. Let it be evident everyday whether it is in reading a book, hailing a taxi, following a schedule, choosing a dress, a husband or wife. We are no more in the proverbial groundnut marriage days whereby you crack, taste, spit out and then pick another. Make up your mind! Elijah put it to the people of Israel: "How long halt ye between two opinions? If the Lord be God, follow Him: but if Baal, then follow him. And the people answered him not a word" (1 kings 18:21). They were on dead centre. But the preacher wasn't, His mind was made up. It took that amount to write history.
More than once, my dear, there comes a moment when you either will or won't – and from that moment "for ever hold your peace". There are at least three great choices you and I have in life. They are:
– The choice of work
– The choice of love
– The choice of God
First, the choice of work or career: Ruth was not afraid of hard work, or menial work. She knew it would lead her to Boaz. She set her sights high, she knew the price was long hours, back bending efforts, aching muscles and weariness. The higher the price tag, the better the purchase. She never went back on her resolve, never!
Second, the choice of love – friendship: I must chose those who are going in the right direction. In Ruth's case that direction was her mother-in-law!
Third, the choice of God: You must make a decision about two worlds. Where will I spend eternity? Ruth crossed that threshold. It was irrevocable. She went for the living God with all that was within her.
"For verily he took not on Him the nature of angels; but He took on Him the seed of Abraham. Wherefore in all things it beloved him to be made like unto his brethren, that he might be a merciful and faithful high priest in things pertaining to God, to make reconciliation for the sins of the people" (Hebrews 2:16,17). This singular act of Jesus made Christmas possible. Christmas is the day when God bestowed a dignity upon me that I never could have earned. Both men and angels had lost their way both need redemption Jesus Christ made a choice. He chose to redeem men.
I have always known that God gave men privileges that He has not given to the beasts of the field. The Bible says, "Who teacheth us more than the beasts of the earth and maketh us wiser than the fowls of heaven" (Job 45:11). Now I learn through divine revelation that I enjoy what angels will never experience.
It is a strange comparison. Perhaps we do not think about it the rest of the year, but at this season we always seem a little nearer to a creation called angel. Peter the Apostle said that they "are greater might and in power" than us? (2 Peter 2:11). They are immortal. Jesus said that in our highest redemptive state we shall be "as the angels are." At Stephen's martyrdom "they saw his face as it had been the face of an angel" (Acts 6:15). Paul said there were times in his Pentecostal experience when he spoke "with tongues … of angels" (1 Corinthians 13:1). Angles are "ministering spirits" God sends out to the redeemed (Hebrews 1:14).
And what is "the seed of Abraham"? Abraham's seed or offspring is man. His nature is spoken of by Job, "I am become… like dust and ashes" (Job 30:19). He tells it in single, universal, and matter of fact language: "I have said to corruption, thou art my father: to the worm, thou art my mother and my sister" (Job 17:14).
There is not much glamour in the human race when you compare it to angels. Angels move in heaven. Our place is here, in the dust among fleas and flies, moths and spiders, and crawling worms. This is Abraham's Seed
When angles fell, did God go looking, searching and seeking for them? No, He did not! He let them go. They have no promises. They have no gospel. No evangelist or missionary has ever been sent to them rather He judged them. "For if God spared not the angels that sinned, but cast them down to hell, and delivered them into chains of darkness, to be reserved unto judgment"(2 Peter 2:4); "And the angels which kept not their first estate, but left their own habitation, he hath reserved in everlasting chains under darkness unto the judgment of the great day" (Jude 6).
When man fell, death the consequences of sin fell upon him "Behold, all souls are mine; as the soul of the father, so also the soul of the son is mine: the soul that sinneth, it shall die. The soul that sinneth, it shall die. The son shall not bear the iniquity of the son: the righteousness of the righteous shall be upon him, and the wickedness of the wicked shall be upon him" (Ezekiel 18:4,20). When man fell God did not leave him to himself, He mobilized all of Heaven in pursuit of man. He went after him in Person! He did it with eagerness and pursuit. There was not a moment that it was not uppermost in His mind.
I ask you this, "Who among us, when given a choice, would take the worse, and leave the better?" But God never gave a second thought about who to choose when it came to making a choice between angels and the seed of Abraham. He chose the seed of Abraham. He granted something to us that He denied to angels.
What is there in you and me that He loved, but loved not in an angel that sinned? Why did He look for us and not for them? What if their world had been ours? The Bible describes that world in these words "And delivered them into but cast them down to hell, chains of darkness" (2 Peter 2:4). And that might have been our world –a world of eternal, irrevocable misery. Christmas makes the difference between hell and heaven.
Christmas means one thing. It means JESUS. And how did He reach me? He took "the seed". He did not say "I will represent them". He said, I will be one of them". Paul says, "…God sending His son in the likeness of sinful flesh…" (Romans 8:3).
Christmas means Jesus took my place. He sat where I, the accused, should have sat. Christmas means a deciding day. God decided something for you and for me. It was not half-way. It was all the way. Have you decided for Him? He was not ashamed to take our nature. Are you shamed to take His? He did not shrink from our birth, are you afraid of His?
If God thinks so much of you, sinner, why don't you start thinking a little about yourself? Are going to go on through this Christmas besmirching and demeaning yourself? Will you make yourself a "little lower than a devil" instead of a little "higher than an angel?" Receive Jesus now, and be born-again.
"Jesus answered them, Do ye now believe? Behold the hour cometh, yea, is now come, that ye shall be scattered, every man to his own, and shall leave me alone: and yet I am not alone, because the Father is with me".
"Do you now believe?" You have listened; you have made remarks on the message and upon the preacher; do you now believe? Our Lord looks for faith as the result of His teaching. You have been made to feel, you have wiped the tears from your eyes; but "do you now believe?" Any thing short of believing leaves you short of salvation.
You have been listening to many sermons over the years; now to years of sermons; "Do you now believe?" You are getting grey (old) now, the gospel has become very familiar to your ear for you have heard it preached for many, many years; but "Do you now believe?" This is the crucial point. According to your answers, truthfully given to this question, you may decide as to your condition before God, "Do you now believe?"
Those who at last are persuaded to believe shall have reason to be ashamed that they withstood it for so long. Christ loves faith whenever He sees it; it is to Him a precious thing. Our trust adorns, decorates Him with jewels, our confidence in Him puts the crown on His head,
What was Jesus responding to with the question; "Do ye now believe?" His disciples in response to His plain speaking about His coming passion said, "… Lo, now speakest Thou plainly, and speakest no proverb, Now are we sure that Thou knowest all things, and needest not that any man should ask Thee; by this we believe that thou comest forth from God."(John 16:29-30).
They probably thought their statements of faith "Now are we sure … by this believe …" were great? But to take the disciples down a notch, the Saviour reminded them that whatever faith they had, they were still a long way from the real faith, "Do you now believe? Three years I have been teaching you; three years I have wrought miracles in your midst; three years you have seen me, and you ought to have in me also seen the Father, but after all this time have you at last, come to only a little faith?
Then our Lord reminded them of another thing more humbling still; that as their faith was long in coming, it might be very quick in going, "Do ye now believe? saith He, "Behold, the hour cometh, yea, is now come, that ye shall be scattered, every man to his own, and shall leave me alone …." (John 16:32)
A little trouble arises, an unforeseen difficulty occurs, and where is your faith? A little persecution, a little mockery by an unbeliever, or an agnostic, and where is your faith? Is it not so with many, that while in good company, they can almost brag of their faith; but if the company or circumstance is changed, they certainly have no faith to brag about?
In our Lord's Trial, He was left Alone:
The Apostles had said "now are we sure." But the "sure ones" would leave him in the hour of trial! In the garden of Gethsemane the three (Peter, James, and John) who were closest to Him would fall asleep and in the face if confrontation they would all ran away. When He would stand before Pilate and Herod, none of them would be there to defend Him; not a solitary voice would be lifted up for Him.
Well, every man was looking for his own safety: "Ye shall be scattered, every man to his own". Is not that the very essence of selfishness and of meanness, "Every man to his own"? This was all that Christ received from the best of His followers – they left Him, and went every man own way, to his own house, to see to his own society, to preserve his own life.
Here is the bitterness of your trial, that, in your hour of need, your good honest friends are gone, your near friends are fainting and weary. They cannot go your pace; they cannot confront the storm that you are called upon to face, and they are gone.
Remember that this happened to Jesus when His special hour came – "The hour cometh." His hour was the hour of the power of darkness: "When I was daily with you in the temple, ye stretched forth no hands against me: but this is your hour, and the power of darkness" (Luke 22:53).
He told His disciples, "Ye shall leave me alone and yet I am not alone, because the Father is with me". His confidence was based on the realization that the Father was with Him, and this confidence made Him stick TO HIS PURPOSE. He did not place His confident in man. He knew that the moment would come when they would all be scattered, as they run away every man to his own way. "Thus saith the Lord; cursed be the man that trusteth in man, and maketh flesh his own, and whose heart departeth from the Lord – Blessed is the man that trusteth in the Lord and where hope the Lord is…" (Jeremiah. 17:5-8)
They all left Him alone; but there He was, still standing to His purpose. He had come to save, and He will surely save. He had come to redeem, and He will redeem. He had come to overcome the world, and He will overcome it. He had come to destroy the works of the devil, "… For this purpose the son of God was manifested, that He might destroy the works of the devil" (I John 3:8), and He will destroy all of them in what manner or way they present themselves. He had come to deliver, and He will deliver (Hebrew 2:15) them who though fear of death were all their life time subject to bondage "He had come to destroy the devil himself, and will destroy him. " For as much than as the children are partakers flesh and blood, He also Himself likewise took part of the same; that through death He might DESTROY HIM that hath the power of death, that is, the devil" (Hebrew 2:14).
They had left Him alone but He is no coward. He would not flinch from His purpose He will never flinch or fly. Blessed be His name. He stood fast in that dreadful hour when all forsook Him and fled. This was because His confidence was in God. Rest your case in that name! "And whatsoever ye shall ask in my name, that will I do, that the Father, may he glorified in the Son" (John 14:13).
"Ye have not chosen me, but I have chosen you, and ordained you, that ye should go and bring forth fruit, and that your fruit should remain: that whatsoever ye shall ask of the Father in my name, he may give it you" (John 4:16).
"And in that day ye shall ask me nothing. Verily, verily, I say unto you, Whatsoever ye shall ask the Father in my name, he will give it you" (John 16:23).
What's your reaction?
0
Cool
0
Bad
0
Happy
0
Sad