PREAMBLE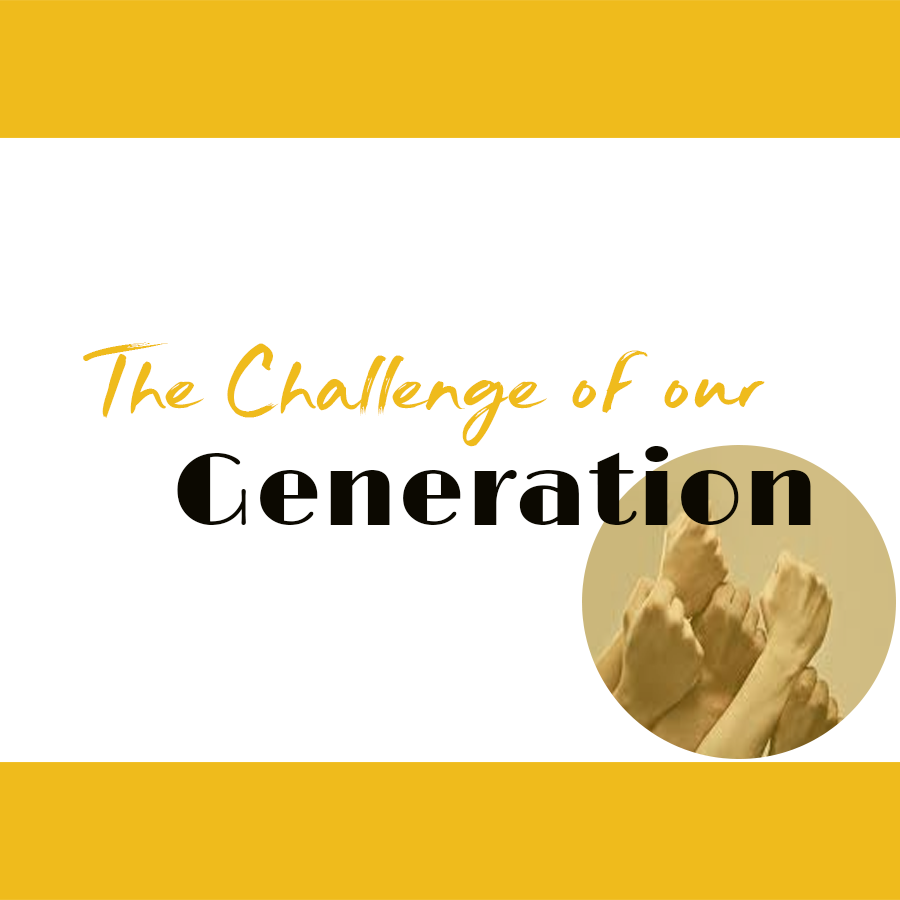 Today 9th of September, 2020 marks the 48th Anniversary of the founding of the Ministry of Greater Evangelism World Crusade.
We give glory and honour to God who gave the Vision that birthed the Ministry to our founding father, Apostle G.D. Numbere of blessed memory and have remained faithful to the Vision close to these five decades.
We salute the heroes of this Ministry, those who have transited to glory and those still alive for their undaunted labours and sacrifice which laid the strong foundation for the work of the Ministry.
I also want to thank God for those of us in the present generation who embraced and bought into the Vision and have remained committed to the Spirit and Mission of the Vision. You all will always be remembered as worthy ambassadors and labourers of Christ and the Vision. Anniversary like this affords us the opportunity to reflect and take stock: where we are coming from, where we are presently and where we are heading to. This reflection and stock taking should not only be at the cooperate level as a Ministry but also as individuals, we should ask ourselves "what is my contribution to the fulfilment of the Vision?"
There is no doubt that we have made some progress in different spheres for which we give God glory but it is also clear that we are far from the demands of the Vision and where God expects of us.
A reflection on the history of the Vision as given to our founding father showed that it was at three levels. The higher the level, the greater the crowd of people whose heads were bowed down that needed to be lifted up to live (saved). When our founding father was taken to the second horizon he was frightened by the sight and started running. The Lord stretched forth His right hand and picked him up and placed him by His side because this Vision must be accomplished.
An analysis of this Vision shows that the work of the Vision is massive and could also look very intimidating but the assurance is that the Lord is determined to see to the fulfilment of the Vision if He will find Men and Women who will remain, available and committed to the course and spirit of the Vision.
One thing is clear that we are not there yet but we are not where we started.
THE CHALLENGE OF OUR GENERATION.
Every generation no doubt is faced with peculiar challenges and ours are not different.
In the beginning it was the challenge of contending with a godless and idolatrous generation; a time of spiritual darkness.
They were faced with stiff opposition and persecution but God raised an army of young men and women who gave themselves to PRAYER, LOVE and EVANGELISM: the tripod of the Ministry. With these they overcame and brought down the powers of darkness, idolatrous cultures and light came into the dark religious spheres and revival broke forth with great harvest of souls which have grown and today they are even beyond the bounds of this Ministry.
What is our challenge today?
A religious but still godless society with pseudo Christianity whose pursuit is their belly and self gratification, religion that is self centred; zealous but not for the LORD but for self. Unfortunately the present army of the Vision has become weak in the three things that made the first generation strong: weak in PRAYER, LOVE and EVANGELISM.
Most of our Youths and Teenagers unlike the first generation lack the driving force of the Holy Spirit. Their Christianity have become shallow, weakened by poor discipling manifesting in carnal and fleshly pursuits and consideration. There is this drive to belong and be like others, not minding its consequence on our faith and calling.
Ministers and Ministry was focused on souls and Ministry was carried with great sacrifice in the first generation but today there is so much concern about welfare that many are not willing to go out of their comfort zone, a case of love your life and at the same time loosing it – Matt. 10:39.
TIME IS SHORT.
I COR. 7:29-31 "But this I say, brethren, the time is short: it remaineth, that both they that have wives be as though they had none; And they that weep, as though they wept not; and they that rejoice, as though they rejoiced not; and they that buy, as though they possessed not; And they that use this world, as not abusing it: for the fashion of this world passeth away".
1. Almost five decades of this Vision have been used up, we don't know how many more years we have before Jesus Christ returns.
2. Most of us have also used up our service (active) years for God and not much productive time is left.
3. The world is moving with a speed and there is alignment in preparation for the manifestation of the anti-Christ.
4. There is a lot of pressure on our faith in every part of the world. In our country we are facing unprecedented attack on our faith and Christianity that if we don't rise in our faith and seek divine intervention, we don't know how long we would be free to practice and propagate our faith.
The end times are upon us, time is not in our favour.
We must redeem the time – Eph.5:16 "Redeeming the time, because the days are evil".
We must work while it is day – John 9:4 "I must work the works of him that sent me, while it is day: the night cometh, when no man can work".
NEW APPROACH
In the last few years we have embarked on a lot of re-strategizing and restructuring aimed at repositioning the Ministry in our pursuit for growth and enlargement.
We have placed so much emphasis on discipleship which is one of the missing links in our generation, but the grass root translation of these growth strategies have been slow and sluggish. For many, it is like the case of putting new wine in an old bottle. If we must make progress in our faith and the Vision, there must be a sincere commitment to change at all levels.
COVID-19 Pandemic has taught us the need to exploit new ways even in the pursuit of our Vision and Mission. We now run online/Satellite Services, Conferences and meetings. We are updating our structures in this direction.
We want to encourage every level of the Ministry, Units and Departments to embrace the use of technology for meetings, programmes and outreaches. Our Youths and Teenagers should take advantage of the Social Media as a tool for outreach.
CHARGE AND PRAYER: REVIVE US AGAIN
Habbakuk 3:2 "O Lord, I have heard thy speech, and was afraid: O Lord, revive thy work in the midst of the years make known; in wrath remember mercy".
To revive is to flourish anew; to regain life; to cause to recover strength; to renew in the mind. When we live in sin and are unperturbed or give excuses, we need revival. We need revival when we no longer see sinners convicted and broken in our meetings. When we as Christians are unstirred, unmoved and unconcerned about the eternal condition of the souls of men around us, it is an urgent call for revival. When the Church lives in compromise or is indifferent about the matters of the Kingdom, it is a red flag and only revival can change the course. To make Jesus known to this generation is our mandate, and we must be committed to it.
A story was told of a shepherd and the nightingale. The shepherd said to the nightingale, "Sing!" The nightingale replied, "The frogs make too much noise, it takes away the pleasure of singing. Don't you hear them? The shepherd said, "I surely do, but your silence makes me hear them". Our silence has amplified the voice of evil all around us. Our indifference has emboldened the wicked.
It has become very clear that our greatest need today if we must fulfil our mandate to make Jesus known to this generation is not money, building, high-tech but revival – souls that are on fire.
As the foundation of the Church is being shaken today and trouble seems to be on every hand, we too need to plead with the Lord to manifest Himself; His mercy and His power anew, in order that life and renewal might come to His people.
Like Prophet Habakkuk we must cry and say "O LORD, revive thy work in the midst of the years."
We must cry on to God "Until the Spirit be poured upon us from on high, and the wilderness be a fruitful field, and the fruitful field be counted for a forest" Isaiah 32:2.
SONG: Lord send down revival, Lord send down revival,
Lord send down revival and let it begin with me.
CONCLUSION.
This anniversary marks the end of 48 years of labours and the beginning of a new Ministry year. My prayer in line with our theme for this year for all of us as a Ministry is as stated in the following scriptures:
Colossian 1:10 "That ye might walk worthy of the Lord unto all pleasing, being fruitful in every good work, and increasing in the knowledge of God".
Acts 14:17 "Nevertheless He left not himself without witness, in that He did good, and gave us rain from heaven, and fruitful seasons, filling our hearts with food and gladness".
God bless you.
Pastor Isaac V. Olori
What's your reaction?
0
Cool
0
Bad
0
Happy
0
Sad